Arch11, an award-winning Boulder-Denver architecture firm known for its heirloom homes, has recently been garnering attention across the country for its design of a striking, sustainable weekend getaway located near Allenspark, Colorado.
Known as the "Lodgepole Retreat," the high-alpine, uber-energy-efficient "cabin" with floor-to-ceiling windows and lots of natural light is set among a 30-acre meadow and a grove of lodgepole pines. Arch11's light-on-the-land design expresses the firm's commitment to the environment. "We intensely investigate the site before we put pencil to paper," explains Arch11 principal E.J. Meade who carefully considers microclimate, views, wind and sun paths at a project's outset.
The Lodgepole Retreat produces as much energy as it consumes. In addition to solar PVs, techniques and materials that contribute to the net-zero energy usage of the home include triple-paned glazing, water-efficient fixtures, a high-efficiency boiler, in-floor radiant heat, and LED lighting throughout. Durable materials, including concrete and steel panels, also render the 2,200 square-foot three-bedroom weekend home fire resistant and nearly maintenance free.
Cool interior colors allow panoramic views to take center stage. Arch11 designed the glass to withstand 140 mph winds, frame views, and provide excellent energy performance.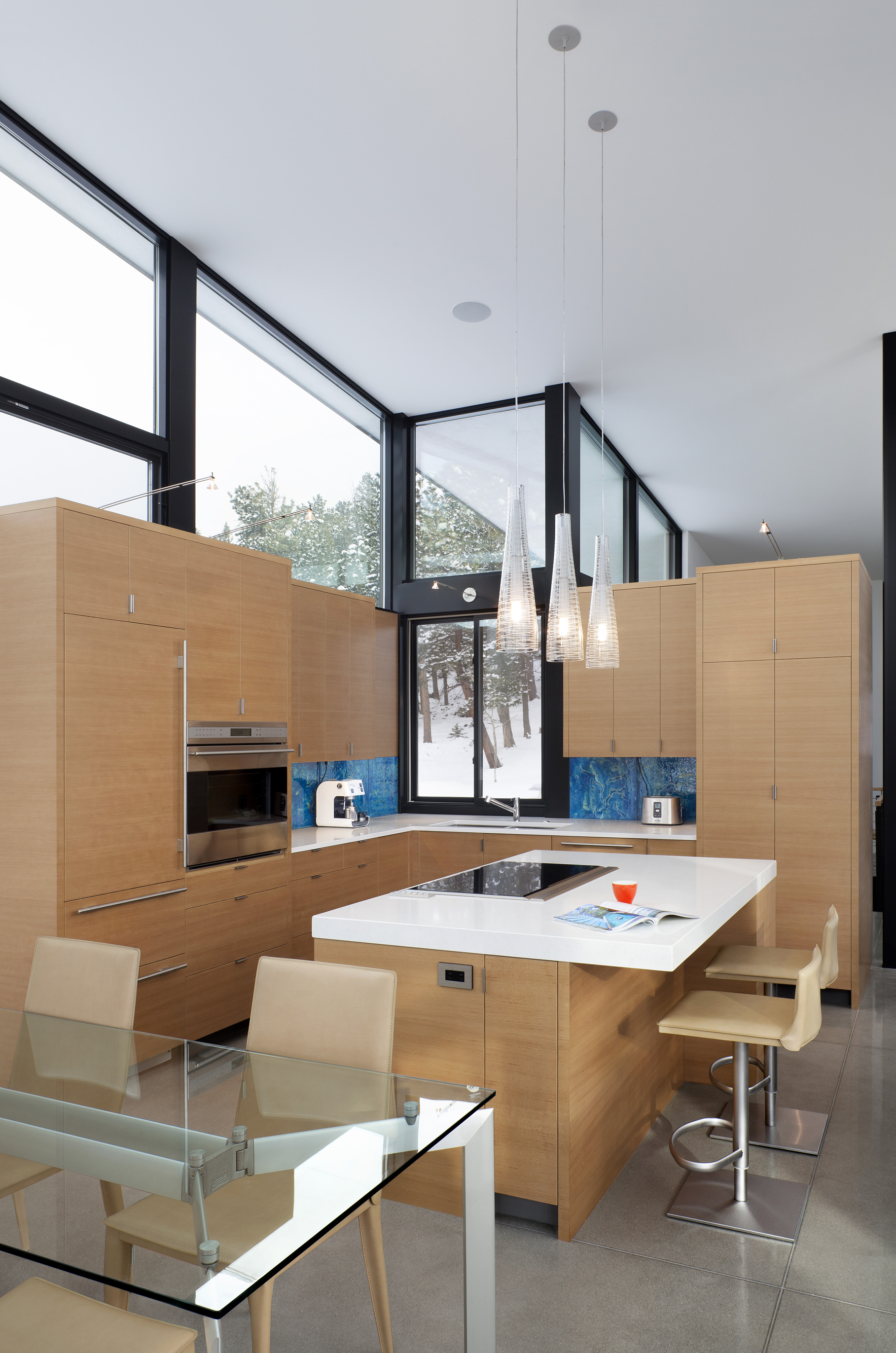 Arch11's open plan design for the Colorado "cabin" features an earth-toned kitchen equipped with Sub-Zero and Wolf appliances, including an energy-efficient induction cooktop.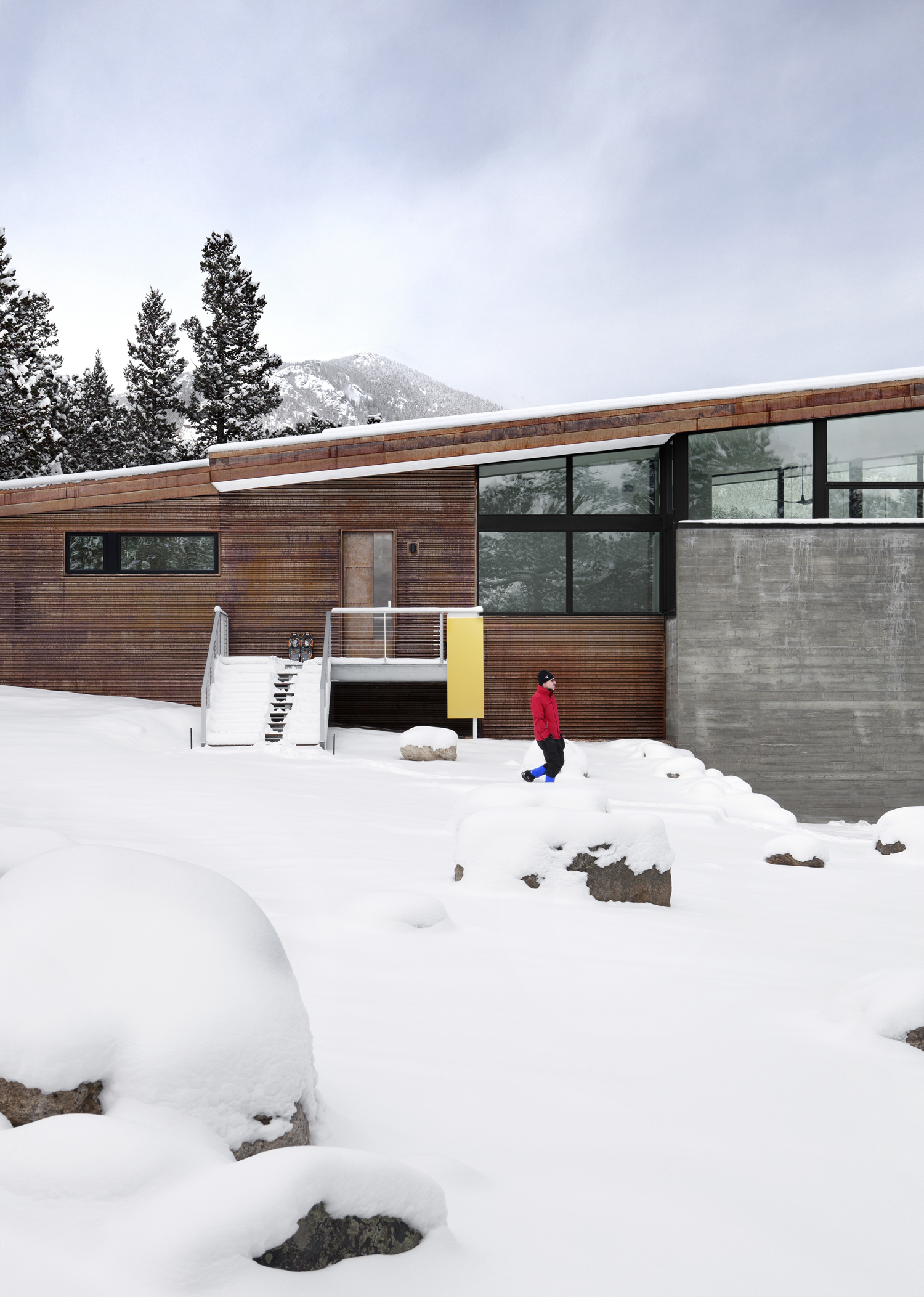 Set in a mountain meadow, the Lodgepole Retreat's sloping roof conceals the south-facing photovoltaic system that contributes to the home's net-zero energy use.
The homeowners delight in their 2,200-square-foot energy-efficient and low-maintenance hideaway. Their "smart" home also can be remotely monitored via iPad.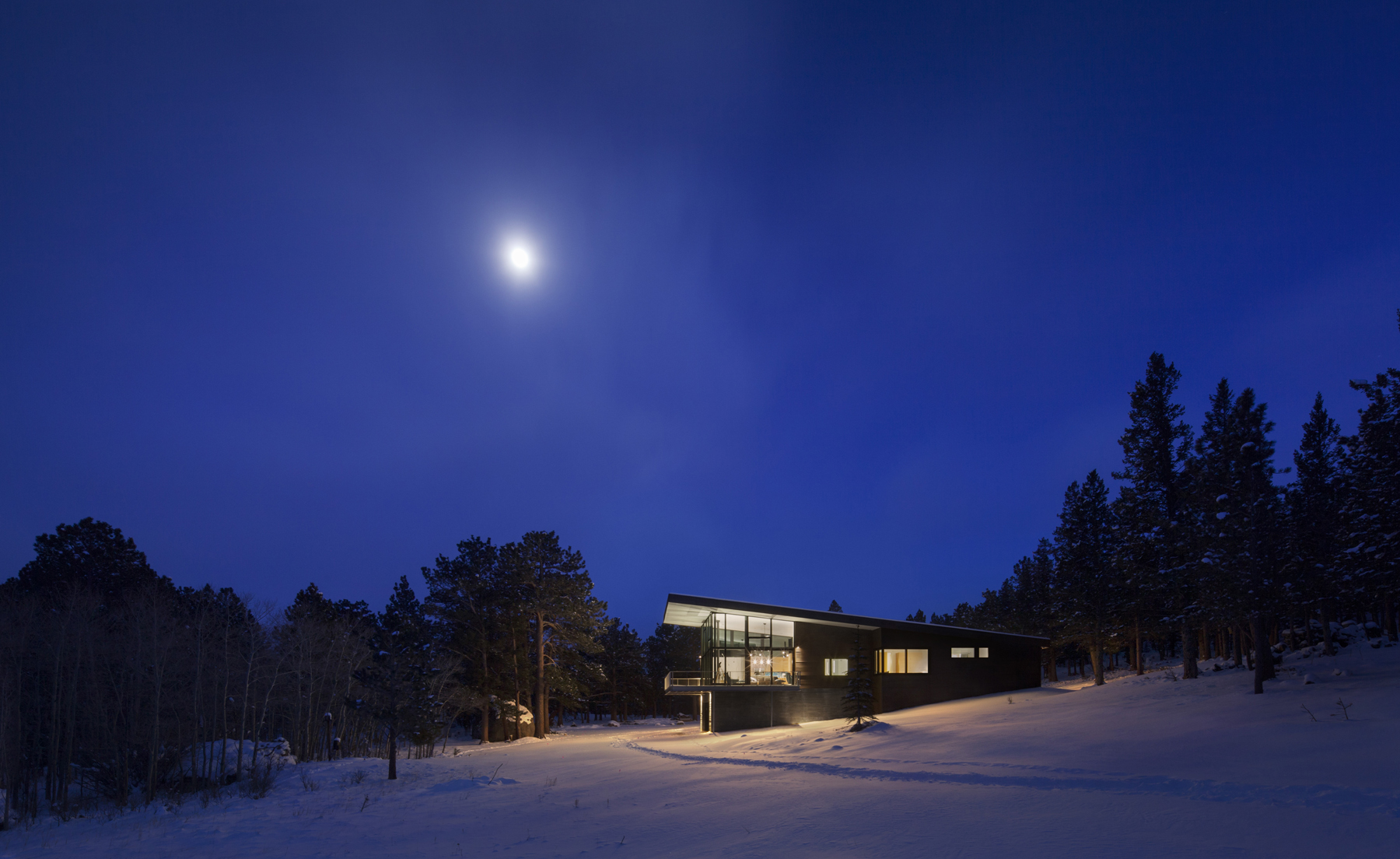 About Arch11:
Founded in 1993, Arch11 has gained recognition for projects ranging from exceptional residences to institutional planning, mixed-use development and product design, including a 2009 Firm of the Year Award from the Colorado AIA North chapter. With offices in Boulder and Denver, Colo., Arch11 has over 30 combined years of green building technology leadership. The staff's unusual level of hands-on experience ranges from boat building to furniture making, contributing to its reputation for commitment to craft, detailing and design integrity. For additional information visit http://www.arch11.com.
Photos by Raul Garcia